Introduction: What are the Different Types/Categories of Contemporary Art?
Since the shift from Modernism to Postmodernism, there has been an explosion of different types of art. Back in the day, there were four types of visual arts: paintings, sculpture, drawing, and printmaking. Simpler times, one might say. And arguably, you are right. New possible types of art emerged as visual artists integrated technological developments and new ways of thinking due to Postmodernism pushing the boundaries of the traditional art forms and redefining what art can be.
The different types of contemporary art are painting, sculpture, drawing, printmaking, collage, digital art/collage, photography, video art, installation art, land art, (public) intervention art, and performance art.
A mouthful, to say the least, however, many of these twelve types of art are connected, and it is often unclear where one type ends and the other takes over as they are strongly intertwined. Then, there are also certain combinations, such as the performance-based sculptor, a public intervention by the manner of land art, or a collage-based painter.
As a result, we have listed the types above of contemporary art in a clear overview with an example and a clear definition. So, without further ado, let's start with the first type of contemporary art.
Please note: If you are an artist yourself, make sure to read our article on How To Succeed As an Artist. Or, feel free to head over to our Services for artists, to get featured on CAI or request professional 1-on-1 advice.
1. Painting
We set off with painting! Painting has been proclaimed to be dead multiple times in art history. Think of Douglas Crimp's iconic article The End of Painting. However, painting isn't going anywhere and has been (and arguably still is) one of the most pertinent art forms.
With painting, we have on one side of the spectrum of abstraction and the other side representational painting. Today, both types of painting – or a combination of both – are contemporary and highly relevant. Think of Gerhard Richter, who switches from pure abstraction to photorealistic paintings or the implementation of old master techniques in an utmost contemporary manner.
With painting, one works on a two-dimensional surface using a wet substance. This substance is often painted, acrylic, or oil, commonly applied on cotton or linen canvas, a wooden panel, or a copper/metal plate. However, today we also have painters such as Anselm Kiefer who paint with metal or incorporate found objects defying the boundaries of painting with sculpture.
We have a separate article on the most famous painters today, sketching the current state of the art in painting as a separate type or category in contemporary read. Read the article here. And, if you are a painter yourself, make sure to read our article on how to succeed as a painter/artist, which discusses all the things you need to know to succeed, but nobody is telling you. Discover here.
For further reading on contemporary painting, please read our article on Contemporary Painting: A Complete Overview. Further, I highly recommend Painting Today by Tony Godfrey. At the moment, it is arguably the best and most complete book on painting today!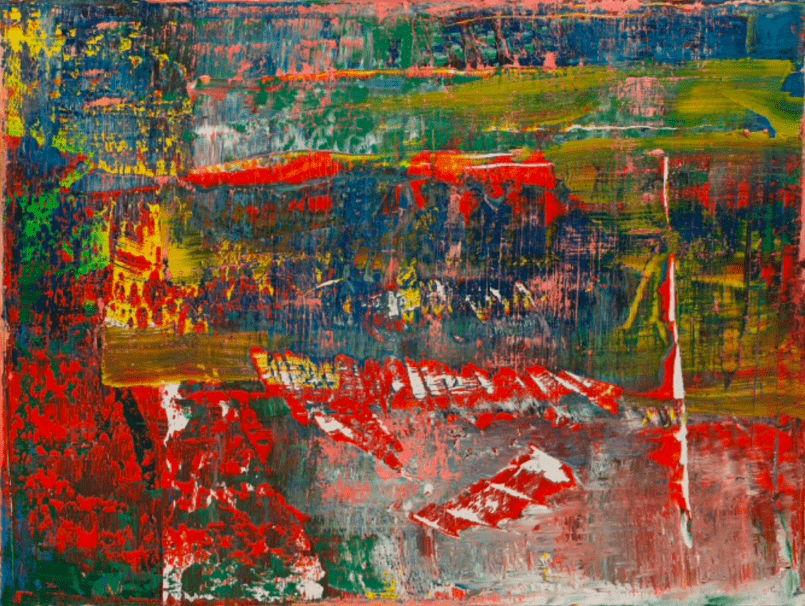 2. Sculpture
Next, we have the traditional art form of sculpture in a contemporary context. Sculpture is a three-dimensional art form most often practiced by using marble, wood, copper, or bronze. Today, these traditional materials remain the most used by contemporary sculptors.
However, with recent technological developments, there are more possibilities as new materials and techniques are used by contemporary artists due to their continuous quest for experimentation and new paths to wander. As a result, one may encounter sculptures made of plexiglass, fiberglass, epoxy, wax, steel, or even electronic and kinetic devices.
As with painting, the sculptor can opt to make representational sculptures such as the renowned Jeff Koons sculptures (see image below) – for instance, his balloon dogs or the giant heads by Mark Manders. Also, in contemporary sculpture, there is a subcategory of hyperrealism in which they recreate human figures as if they were actual human beings. On the other hand, we have abstract sculptures such as the minimalist Donald Judd sculptures of cubical forms, the abstract steel sculptures of Frank Stella, or the sculptural mirrors by Anish Kapoor, to name a few.
One must also add the thin line between contemporary sculpture and installation art (cf. infra). Often, a sculpture can be seen as an installation and vice versa. Both are three-dimensional artworks made of various possible materials. However, a sculpture is often seen as an installation when there is the use of ready-mades or when it takes in and creates its own environment.
Discover the current state of the arts regarding sculpture with another Phaidon classic Sculpture Today, by Judith Collins.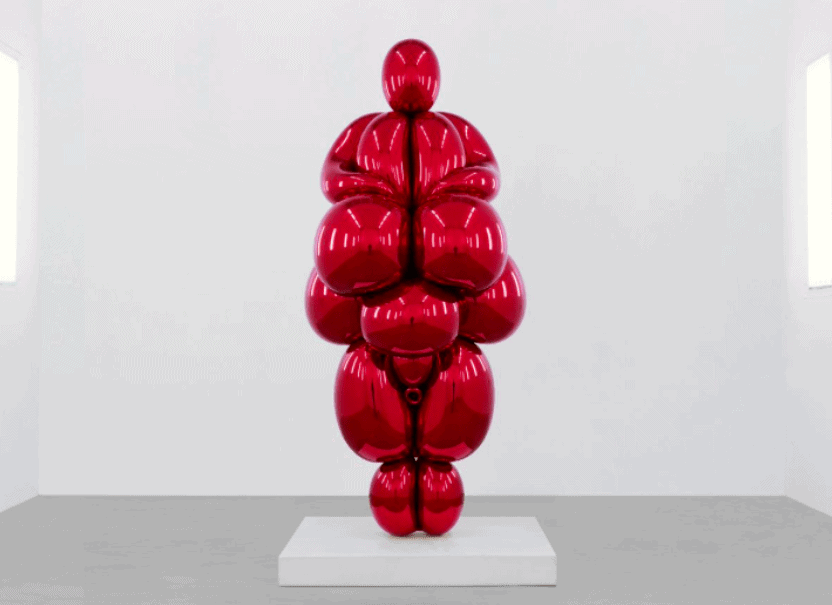 3. Drawing
Art starts with drawing—an age-old saying with a solid ground of truth. Art begins when the artist makes a mark with his pencil on paper. It is the foundation of one's visual education.
Ever since Modernism has freed art from academic conventions, this notion of drawing as the foundation of the artist's trait has shifted slightly, as it is no longer typical for an artist who needs to be a highly trained draughtsman. One might argue this is a negative tendency and reduces the practice of drawing to a trivial occupation. However, the opposite seems to be true.
With Modernism and today in a Postmodern era, drawing has conquered its place among the art forms. A drawing was often seemed as a less valuable artwork than a painting or sculpture, as it was usually just a step in the process of the creation of artworks or a part of the education of the artist.
Today, it is an art form an sich as contemporary artists dedicate their life and career to the medium of drawing. Please think of the impressive oeuvre of Rinus Van De Velde and his monumental charcoal drawings based upon studio installations (see image below).
For a more extensive read on contemporary drawing, feel free to read our article on contemporary drawing and the best drawing artists here.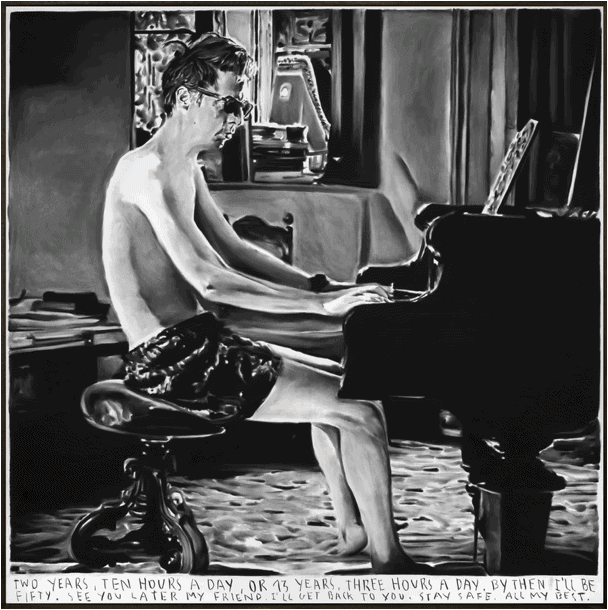 4. Printmaking
Up next, we have printmaking. The genesis of printmaking can be found around 1450 in Gutenberg, Germany. Woodcarvings, followed by engravings, etchings, and lithography, made it possible to (re)produce multiples of artworks, resulting in a grand distribution of images functioning as a catalyst and xenogamy for art.
Up to this day, printmaking has been an important art category for the distribution of images and art. Due to the fact printmaking offers multiple items, prices are lower, and collectors can acquire works of artists who are out of reach regarding the price range.
Even more, some artists perfect printmaking and elevate the practice to an art form an sich. Please think of the South African draughtsman William Kentridge and his oeuvre of the finest prints honoring the medium (see image below).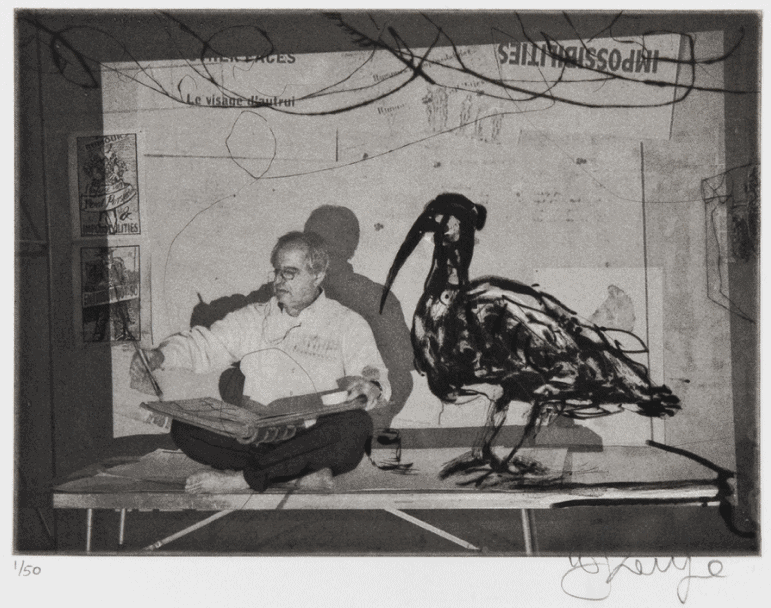 5. Collage
Collage is the artistic act of making an assemblage of different forms, materials, or images. It has been an artistic practice in Europe since around the 1500s but was never seen as a proper art form.
However, with the arrival of Modern Art, collage as an art form flourished throughout the 20th century. Think of art movements such as Cubism, Dadaism, or Surrealism, in which collage was implemented into 'high art.' As a result, collage has become an important type of contemporary art.
Today, there are more collage artists than ever before. Collage has in fact, become one of the most common practices when it comes to 'building an image'. In a Postmodern era where appropriation plays a considerable role, collage is an essential strategy to construct a new image by borrowing second-hand material. Please think of the collages by Adrian Ghenie and how they have shaped his visual language when it comes to painting (see image below).