Empowering Artists for Success in the Highest Realms of the Art World.
Industry-Approved Career Advice
Mission: As a hybrid platform and contemporary art gallery, CAI aims to empower artists by providing adequate and industry-approved advice to increase your chances for long-term success in the highest realms of the art world.
CAI responds to the high demand for accessible, online information and advice for artists and the gap in the offer of practical information for artists when it comes to trustworthy and authoritative sources on the world wide web and social media. Today, we encounter numerous blogs, channels, and pages offering advice for artists. However, these sources often have little to no in-field experience and authority in art, resulting in conflicting or even harmful advice for artists. Further, the high-end art world can be challenging to navigate—or even more, to enter—when being an outsider. As a result, CAI has identified this issue and aims to fill this gap, empowering artists by researching, documenting, advising, and sharing the unwritten rules, expected behavior, and inside information of the art world, to make this information available and accessible to everyone. 
Our kaleidoscopic approach bundles proven strategies, real-life experiences, and industry-accepted information from the perspective of the artist, the gallery, the collector, or the curator—working closely with various actors active in the field. As a result, it is not our aim to discuss the obvious ingredients for success for artists—such as patience, willpower, sacrifice, dedication, or discipline—but to identify and raise awareness when it comes to the unwritten rules of the art world. Specific actions that actually make a difference—if not the difference—to start a professional career as an artist. Discover our services, career tools, informative articles, and webinars.
CAI Advisory Report Service: 1-on-1 Personalized Career Advice for Artists
This service includes:
→ Professional & personalized 1-on-1 advice
→ 1-on-1 video call (approximately one-and-a-half hour)
→ Full written advisory report
→ Complete oeuvre & profile analysis
→ Specific action plan to achieve your goals
→ Hosted by Julien Delagrange
The art world can often be challenging to navigate, and we believe every talented artist deserves professional and personal 1-on-1 advice. We have encountered hundreds of cases of artists working incredibly hard, pursuing their passion for becoming full-time artists, without success. Our expertise, experience, and insights in the art world enable us to identify the key pitfalls of your work and career and how to fix them.  As a result, CAI offers an advisory report service for artists, providing an honest analysis and specific actions to increase your chances in the art world. We review your work and online visibility, creating a written report, before discussing the report with our artistic director Julien Delagrange in a 1-on-1 video call.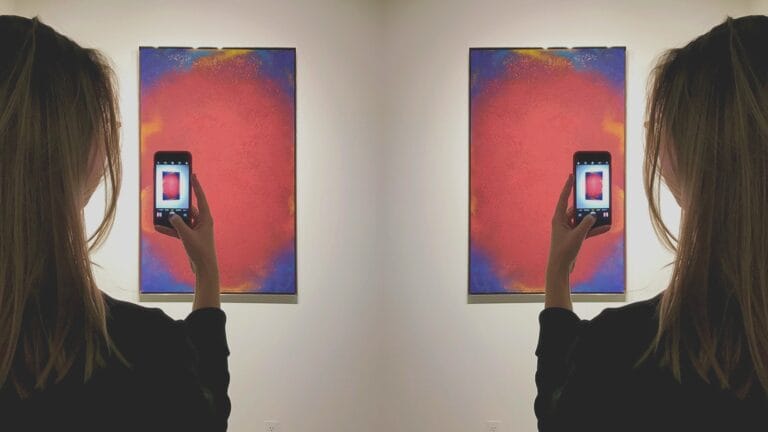 Instagram Career Strategies